Technology Driven
TMRW Sports, founded by Tiger Woods, Rory McIlroy, and Mike McCarley, embarked on a new, high-tech golf league to compete in a custom-built venue in Palm Beach Gardens, Florida. The venue combines a data-rich virtual course with a state-of-the art short game complex, and the course layouts will shift for each hole. TGL takes golf to a new level with primetime matches featuring teams of PGA TOUR stars played within this self-contained, tech-infused venue.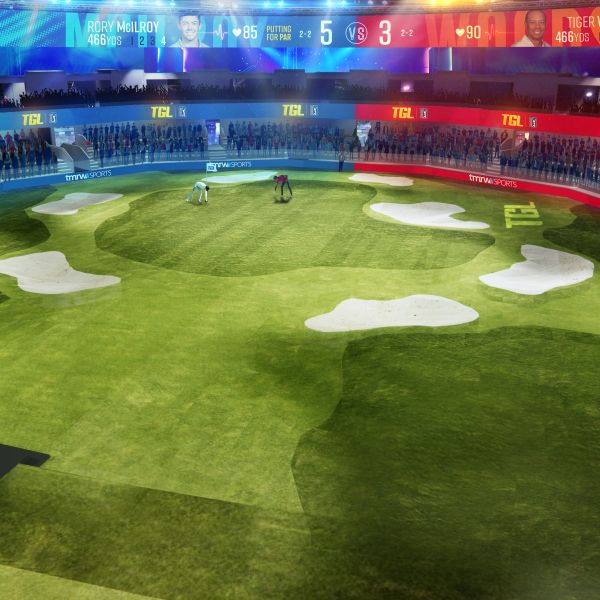 Live Action
Fans will have an up-close and personal view of the action in the indoor venue, and golfers will be mic'd up for live broadcasts. The setting will be intimate but will create a high-energy arena environment with numerous screens and live feeds for player performance data. The project is being built on 10 acres at Palm Beach State College's campus off PGA Boulevard and primetime play is expected to begin in early 2024.
Cross-Agency Collaboration
In addition to CAA ICON's involvement, various groups within CAA are engaged to provide services to TMRW Sports. CAA's Sports Property Sales division was hired to solicit and negotiate a naming rights deal for the new venue, as well as sell high-value sponsorship inventory. Connect Ventures, a joint venture between talent agency CAA and VC firm New Enterprise Associates (NEA), is an institutional investor.