New Star In Hollywood
Intuit Dome, which will serve as the future home of the LA Clippers, will be one of the most technologically-advanced and sustainable arenas in the world. Intuit Dome was specifically designed to accommodate the largest-ever double-sided halo display in an arena setting that will feature more replays, videos, and advanced stats than any scoreboard in the world while blocking zero sight lines. The arena will also leverage frictionless technology to create a hassle-free fan experience. Grab-and-go concessions with no lines, touchless restroom fixtures, and nearly 200 game clocks throughout the arena will get fans in their seats faster, and to stay there longer. An intense live event experience at Intuit Dome will be led by The Wall. The Wall will consist of 51 uninterrupted rows of seats behind the baseline to host close to 5,000 fans.
Environmental and Community Impact
Sustainability and community are integral in the building and operation of Intuit Dome. The facility will be 100% carbon-free from day one, save 7.5 million gallons of water annually through a low water strategy, have over 300 electric vehicle charging stations on site, and will generate zero waste once the arena is operational. Along with the investment in sustainability, the Clippers and Intuit Dome committed $100 million to Inglewood causes and infrastructure (the largest community benefits package ever associated with an arena). The project is also employing an estimated 30% of minority and disadvantaged business enterprises and committing 30% of permanent jobs at Intuit Dome to Inglewood residents.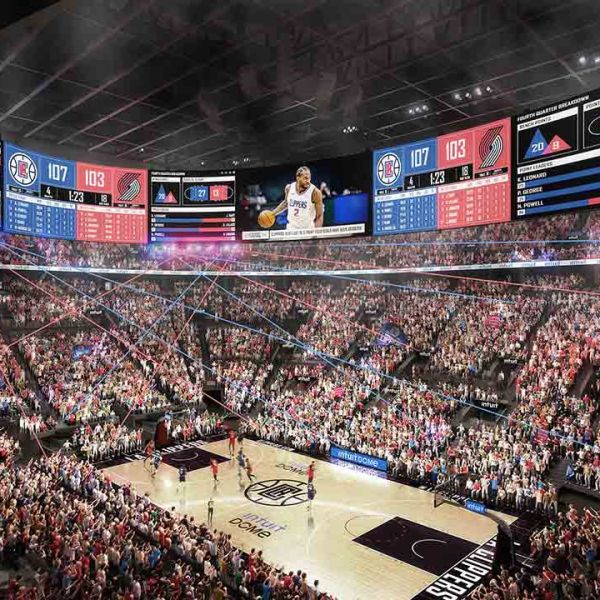 Services Provided
CAA ICON is engaged as the Owner's Representative for the LA Clippers to oversee the Intuit Dome project. The following Project Management services are being implemented:
Project Status Evaluation / Peer Review 

Design Completion

Construct
Complete