Owner Advocate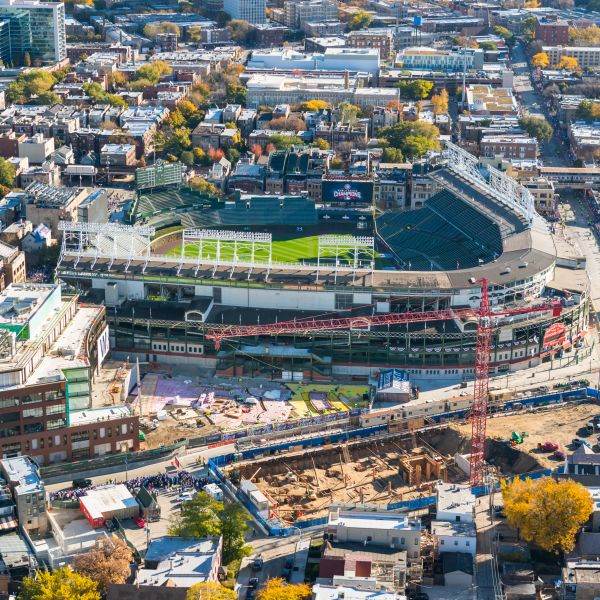 Scope of Services

CAA ICON is at the center of the constant interaction that occurs between the Owner and all other project stakeholders. The architect, contractors, governing bodies, and facility operators will all have critical issues related to their involvement and our team will manage those issues to make sure everyone is fully informed and on task.
There are seven components of our Core Services and each relies upon the success of all those that preceded it.

Activate
The critical first step in any project is to clearly articulate the Owner's goals and aspirations that ultimately will, in their eyes, determine whether or not the project is a success. These Owner objectives become the project compass guiding all major decisions. During this Phase, CAA ICON will use the established Owner objectives and develop a project implementation plan.
Plan and Organize
During this phase, we will generate the master budget and schedule knowing that projects have two vital resources – time and money – and we are vigilant in managing and preserving both. We will also evaluate the project site and plan for infrastructure and assemble / organize project design and construction teams. Contracts are signed with companies but projects are managed by individuals. Assembling the right project team under the most advantageous terms is likely the single most important success factor on any project. CAA ICON manages the solicitation, selection, and contract negotiations for each critical project team member.
Program and Scheme
During this phase, we will work to identify critical facility attributes that will serve as the basis for facility programming and design. Our mission is always to guide each Client to create an extraordinary and distinctive new destination drawing from the lessons learned from our long list of past projects and intimate knowledge of peer venues.  We will then develop a detailed facility program to define function, size, locations, adjacencies, quantities, and quality in order to inform the concept design that will also be completed during this phase.   Finally, we will define strategies for fulfilling naming rights partnerships, existing and new sponsor deals, and exploring new revenue categories in addition to planning for food and beverage, premium seating, and ticketing platforms.
Design
During Design, we will provide detailed instruction, review, analysis, and recommendations to the architectural and engineering professionals throughout the design phase to incorporate all applicable Client, Tenant, Operator, and League (if necessary) requirements. Of upmost importance during design is to track all building size and other cost metrics to confirm budget and schedule compliance. During the Design phase, we also define the Furniture, Fixtures, and Equipment ("FF&E") program. These are the personal elements that often make the difference in whether a fan has merely a good experience or a great one. Hitting budget on a FF&E buyout, whether it be $4 million or $40 million, and meeting quality expectations has become a trademark CAA ICON service.
Pre-Construct
Pre-construction is essentially the process of building the venue in the minds of the project team and doing so repeatedly until perfect. During this phase, we manage the critical interface among Client, Architect, and CM/GC to finalize a complete and accurate design package, confirm final scope, secure a firm GMP, obtain permits/approvals, and prepare the project team for the construction phase. This is a critical phase to project success, especially as it relates to Building Information Model ("BIM"), Value Engineering, Permitting, and reaching a final GMP.
Construct
During the construct phase, CAA ICON will reinforce project controls and documentation requirements, facilitate and monitor project buyout, oversee FF&E, generate and monitor cost and schedule related logs and action items, coordinate field responses and communications, manage punch lists, and confirm substantial completion. At CAA ICON, we live in the trenches of a project. Being an Owner's Representative is much more than kicking the tires and offering advice from past projects. We are on site and actively identifying problems before they arise and threaten progress. We solve problems in the field as and where they happen. By the time an issue is brought to the Owner, CAA ICON has already mitigated its impact.
Complete and Commission
Venue projects are lengthy and challenging. It is human nature to ease up when the end is in sight. CAA ICON's culture is to finish a project with greater diligence and energy than offered at any time prior. Punch lists need to be attacked and contracts need to be settled. Time is the enemy of a successful project closeout. During this phase, we facilitate venue turnover, oversee and confirm systems and equipment commissioning, assist in operator training and transition, provide technical and operating support for grand opening events, and confirm final completion. CAA ICON is there until the last punch list item is checked off and the last subcontract is settled. Our Clients trust us to see to it that their risks are closed and their accounts are final.
Interested?
Contact Us to Learn More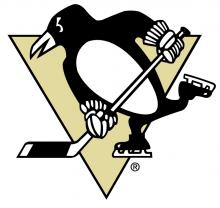 CAA ICON always understands the business plan that we need to achieve. They are creative and collaborative in helping us control costs while optimizing our revenue drivers.
Travis Williams
Chief Operating Officer, Pittsburgh Penguins