A Venue Reimagined
Ahead of the venue's 25th anniversary, an investment of more than $350 million was made to further enhance Scotiabank Arena for the future. The comprehensive multi-phase renovations will feature capital improvements to almost all areas of the venue including concourses, suites, premium clubs, retail spaces, food and beverage offerings, state-of-the-art technological innovations, and more.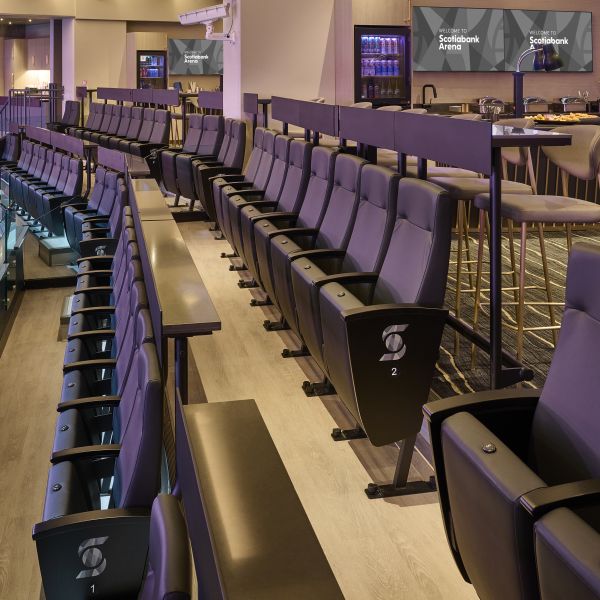 Phased Approach Beginning Summer 2023
During the summer of 2023, the Venue Reimagination project fully upgraded Scotiabank Arena's premium spaces on the Mastercard Executive Suite Level (200 Level) as well as adding state-of-the-art technology in select locations in the concourses to revolutionize fans' concession experience. Details include a complete rebuild of the 200 Level suites, a new Mastercard Lounge, three new party suites, and the addition of two concession marketplaces with Amazon's "Just Walk Out" technology, making Scotiabank Arena one of the first Canadian venues to implement this technology.
Museum-Quality Art
Earlier this year, MLSE launched a call to artists with the intent of curating a one-of-a-kind museum quality art collection throughout the arena showcasing sport, music, and history telling the story of the rich diversity of Canada. In collaboration with Sports & The Arts (SATA), the venue has added 76 commissioned art pieces to date, ranging from photography to mixed media, created by 34 artists representing diverse communities. As the multi-phase Reimagination project continues, further artists and muralists of all levels and experience and from all backgrounds and cultures will have an opportunity to contribute to this distinguished collection throughout the building.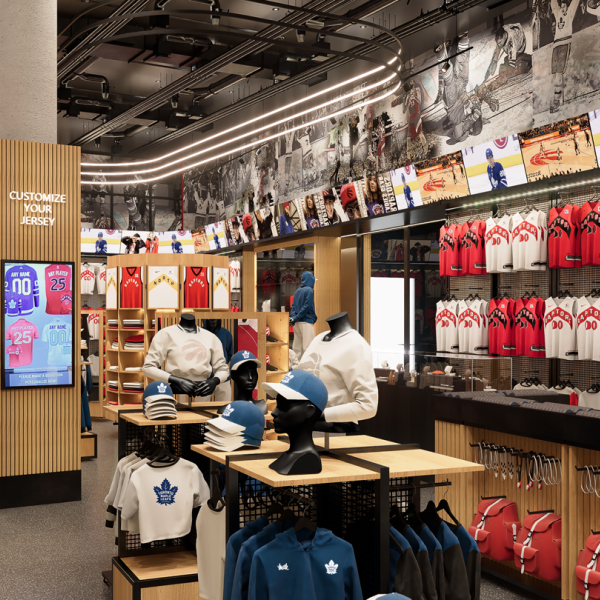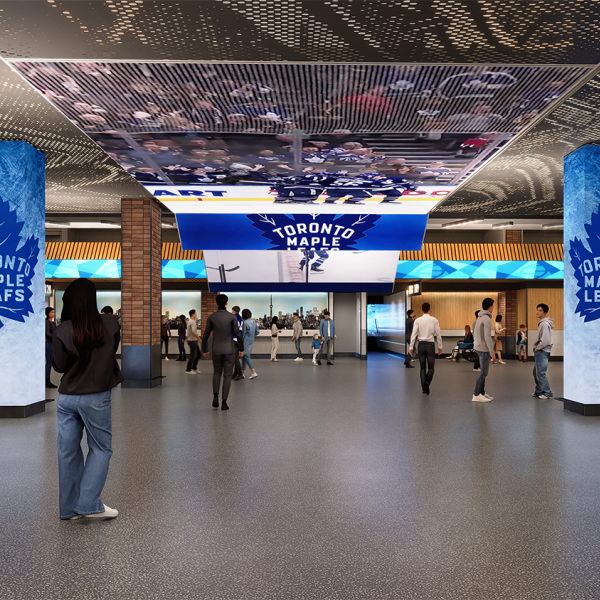 An Eye on 2024 and Beyond
Following the conclusion of the 2023-24 Maple Leafs and Raptors seasons, an all-encompassing design makeover of the 100 Level concourse will begin along with the construction of new innovative spaces within the walls of the arena. Future years will include enhancements to additional fan-facing spaces as well as back-of-house artist and athlete areas to continue to position Scotiabank Arena as a top-ranked live events venue. Some of the upcoming venue updates include a complete design reinvigoration of the 300 Level concourse in line with 100 Level design, the addition of dedicated artist and talent spaces for a premium backstage experience and more improvements to be announced at a later date.