Ultimate Fan Experience
The new privately-funded Ryan Field will create a best-in-the-nation collegiate football experience for fans, players, and the community. The stadium is being designed to create an incomparable fan experience. By reducing the overall maximum capacity to 35,000 (12,000 fewer seats than the current Ryan Field), the stadium will boast incredible sightlines and a premium experience for all attendees. It will also feature a state-of-the-art canopy to focus noise and light on the field, cutting-edge-technology, and will set a new standard for accessibility and inclusivity.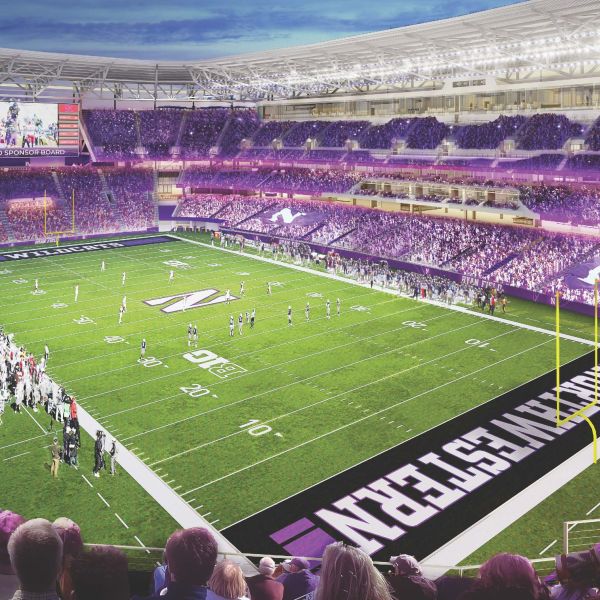 New Community Asset
In addition to the unparalleled fan experience, the new Ryan Field will be a modern stadium campus designed with the goal of serving the community in multiple ways. Plazas, parks, and other greenspaces will be accessible year-round, and the stadium will host community events such as holiday celebrations, festivals, movie nights and other student-focused experiences, intramural sports championships, and more. It will also serve as a space for non-profits and community organizations to use for fundraising and other activities.
Services Provided
CAA ICON provided Feasibility and Planning services to Northwestern University and is currently engaged as Owner's Representative to provide the following Project Management services:
Activate
Plan and Organize
Program and Strategize
Design and Pre-Construct
Construct
Complete