A Bold Vision
In 2007, Kansas City ushered in a new era of live entertainment and a downtown revitalization with the completion of the Sprint Center. With the epicenter of sports architecture residing in Kansas City, the finest arena designers in the world collaborated to create this award-winning venue. Sprint Center's stunning exterior architecture and perfect functionality have made it a world-class entertainment venue.
Surpassing Expectations
Sprint Center is Kansas City's home for live entertainment and sporting events. Anchor to more than $6 billion of reinvestment in downtown Kansas City, the venue has hosted the Big 12 Men's Basketball Tournament every year since 2010. The arena features 72 hospitality suites, 14 concession areas, a sports bar, a VIP lounge and meeting rooms. For all of its grandeur, Sprint Center was completed on time and nearly $10 million under budget.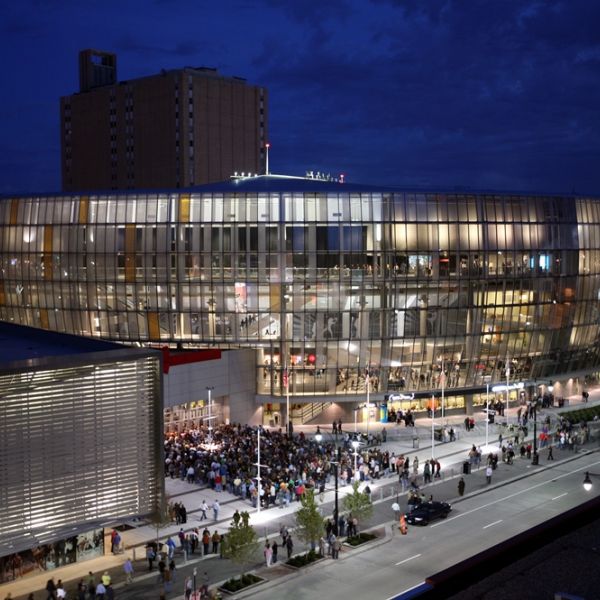 Services Provided
As Owner's Representative, CAA ICON provided the full scope of services for Project Management on the Sprint Center project.
Activate
Plan and Organize
Program and Scheme
Design
Pre-Construct
Construct
Complete and Commission