An Iconic Venue
Located adjacent to the world-famous Las Vegas Strip, Allegiant Stadium is a global events destination, highlighted by the arrival of the NFL's iconic Raiders. Allegiant Stadium is ideally located for both visitors and locals, fully enclosed and climate-controlled with a capacity of 65,000. The technologically advanced stadium will also be home to UNLV Football and will host world-class entertainment including concerts and sporting events such as the Pac-12 Championship Game and Las Vegas Bowl.
Services Provided
The following Project Management services were implemented on the Allegiant Stadium project.
Activate
Plan and Organize
Program and Scheme
Design
Pre-Construct
Construct
Complete and Commission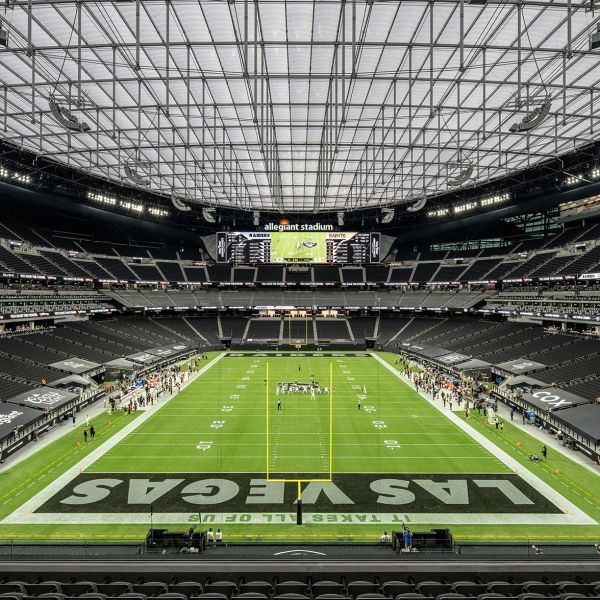 Small Business Enterprise
Project Participation
The goal of having 15% Small Business Enterprise (SBE) subcontractors on the project was exceeded with 23% of the work going to qualified subcontractors. Over 160 different SBE firms - 50 with multiple contracts - were awarded work on the project, representing $297 million of the $1.2 billion subcontracted work on the $2 billion project.
Women and Minority Owned Businesses
Project Participation
Forty-two Women and Minority-owned companies were awarded work on the project, totaling $86 million. 
A Diverse Workforce
Workforce Inclusion
The workforce diversity goal was set at 28%, and that goal was easily met with 63% of the six million work hours going to women and minorities.