Just Win, Baby
CAA ICON served as Owner's Representative for the Las Vegas Raiders new training facility and headquarters in Henderson, NV. The 330,000 sf facility, located about 11 miles from Allegiant Stadium, is built on 30 acres with an additional 25 acres planned for future development. The new headquarters includes office space, a performance center and 1.5 indoor fields. It also boasts a well-developed outdoor training area with three outdoor fields, an outdoor pool, a grassy hill for agility training and a sand pit for resistance training.
Dream It. Live It.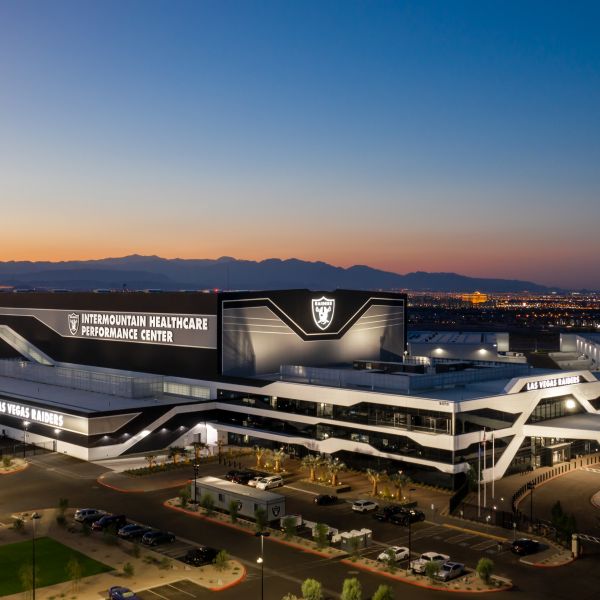 Progress and Growth
The development, while one of the best in the NFL, has also served a major role in the development and growth of Henderson. Hundreds of jobs have been created to run team operations and many Raider's players have moved close to the facility. The project was completed in June 2020.
Services Provided
The following Project Management services were implemented on the Las Vegas Headquarters project.
Activate
Plan and Organize
Program and Scheme
Design
Pre-Construct
Construct
Complete and Commission