Transforming
The 60-year old CFG Bank Arena underwent a $200 million renovation that transformed the aged facility into a state-of-the-art music, sports, and entertainment venue. Originally opened in 1962, the downtown arena has been host to many events, including music, boxing, wrestling, and other sports, and is currently hosting the Central Intercollegiate Athletic Association (CIAA) men's and women's basketball tournaments through 2025.
Clean Lines
Oak View Group, along with financial backers such as Pharrell Williams and Thirty Five Ventures (a venture capital company co-founded by NBA star Kevin Durant) emphasized that the arena's renovations were to be accomplished without any public or taxpayer money. OVG's competitive, winning bid focused on a commitment to include 45% minority and women-owned business participation and reserve at least 25% of the equity investment for minority investors.
The upgrades added new, modern features while staying true to the architectural heritage and historical significance of the building. The new façade integrates the existing "folded roof" with added sails and terrace lookouts to create a world-class aesthetic while paying homage to the original design of the arena, as well as the harbor and history of sailing within Baltimore. The renovations also include expanded seating, upgraded concourses with new concessions, new suites and premium spaces, improved acoustics, and sustainably-focused upgrades such as LED lighting.
The future looks bright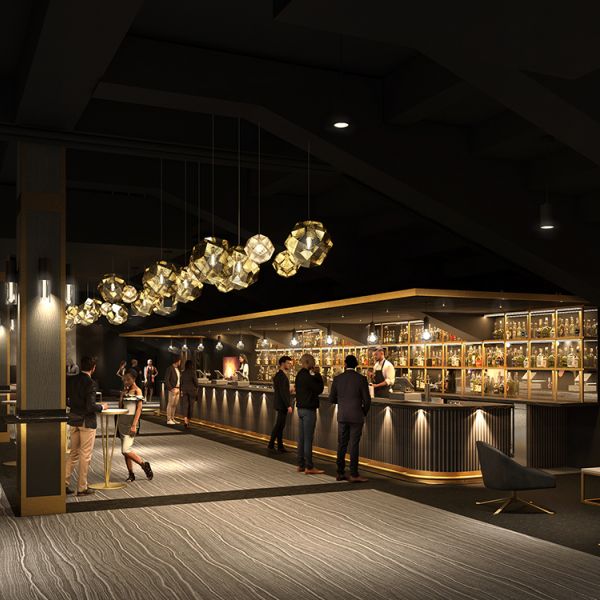 Services Provided
CAA ICON provided the full scope of services for Project Management on the Baltimore Arena project.
Activate
Plan and Organize
Program and Strategize
Design and Pre-Construct
Construct
Complete