Wrigley Field Restoration
The long-awaited restoration and expansion of Wrigley Field, now known as The 1060 Project, was completed in the Spring of 2019. This multi-year upgrade was designed to ensure the viability of the ballpark for future generations of Cubs fans, while preserving the beauty, charm and historic features fans have come to know and love.
The 1060 Project, which started at the conclusion of the 2014 baseball season, included structural upgrades, improved player facilities, new fan amenities, outfield signage (including two video boards), new premier clubs, expanded concessions, new and improved restroom facilities and much more. 
Restoring a Classic
The restoration and expansion ensures that Wrigley Field will remain the most treasured ballpark in America. Open concourses, expanded concession and dining options and better restroom facilities appeal to fans, reduce lines and guarantee fans can enjoy more baseball from their seats. Replaced and renovated concrete and steel, new roofs and other structural repairs will keep the Friendly Confines alive and thriving for another generation.
The project team for the 1060 Project at Wrigley Field included Pepper Construction, Stantec Architecture, Populous, and numerous subconsultants.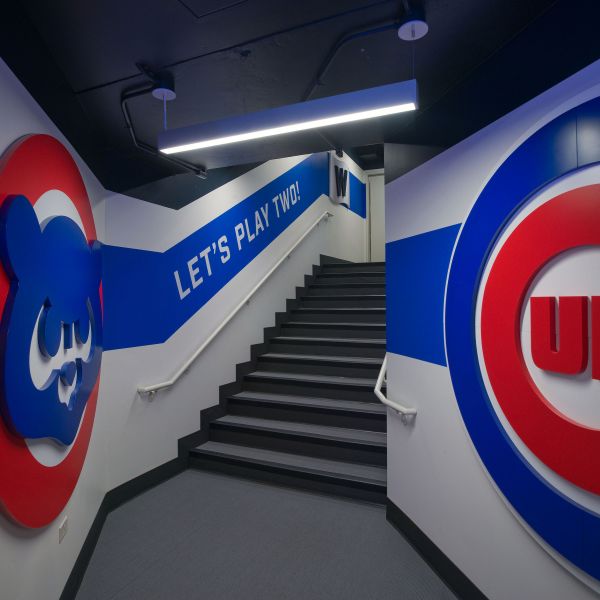 Office and Plaza
In early 2017, a new mixed-use office tower was completed at 1101 Waveland Ave in addition to a 50,000-sq open-air plaza, known as Gallagher Way, directly adjacent to Wrigley Field. Gallagher Way was developed to provide a year-round community space for fans and neighbors with a schedule of family-friendly events, such as ice skating, concerts and movie nights. The six-story office building is home to the Chicago Cubs front office and features restaurants, retail, a conference center and a new team store at ground level.  Hickory Street Capital, a real estate development company owned by the Ricketts family, is responsible for the development.
The project team for the Office and Plaza included Pepper Construction, Clune Construction (interiors), Stantec Architecture, and numerous subconsultants.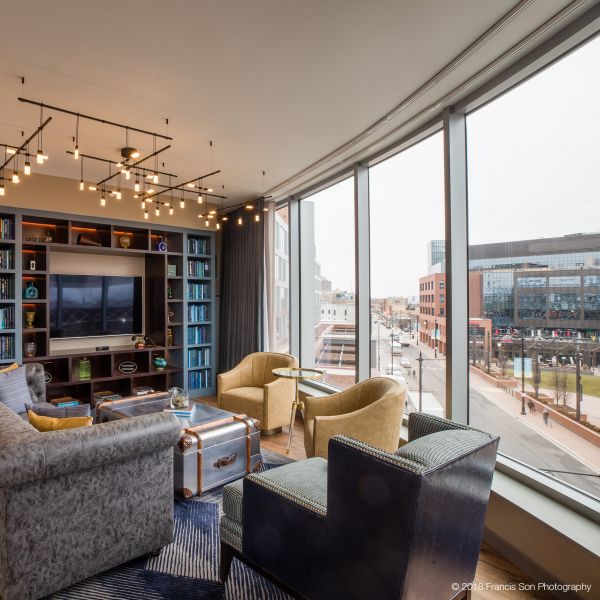 Hotel Zachary
Situated at the corner of Clark and Addison streets adjacent to famed Wrigley Field, Hotel Zachary is a community gathering place that taps into the distinctive character of Chicago's Lakeview neighborhood. The hotel name pays homage to famed Chicago architect, Zachary Taylor Davis, who designed Wrigley Field in 1914.
The hotel's design blends classic elements with a modern aesthetic. The seven story, 238,000-sf building includes retail space and local chef-driven restaurants featuring some of the city's most well-known hospitality groups. Hickory Street Capital, a real estate development company owned by the Ricketts family, is responsible for the development.
The project team for Hotel Zachary included Walsh Construction, Stantec Architecture, Studio K Architects and numerous sub consultants.
Services Provided
As Owner's Representative for the Chicago Cubs, CAA ICON is providing the full scope of services for Project Management.
Activate
Plan and Organize
Program and Scheme
Design
Pre-Construct
Construct
Complete and Commission