World-Class Waterfront Stadium
Located on the Delaware River at the foot of Commodore Barry Bridge, Subaru Park is a great example of cost efficient design and project management ingenuity by CAA ICON and Rossetti. The $115 million stadium anchors a mixed-use waterfront development and has become a world class destination for soccer fans across the tri-state area. Water table limitations made it impossible to sink the soccer pitch below grade, but other solutions were found to reduce structure and consolidate MEP installations and reduce first cost and enhance operating economics.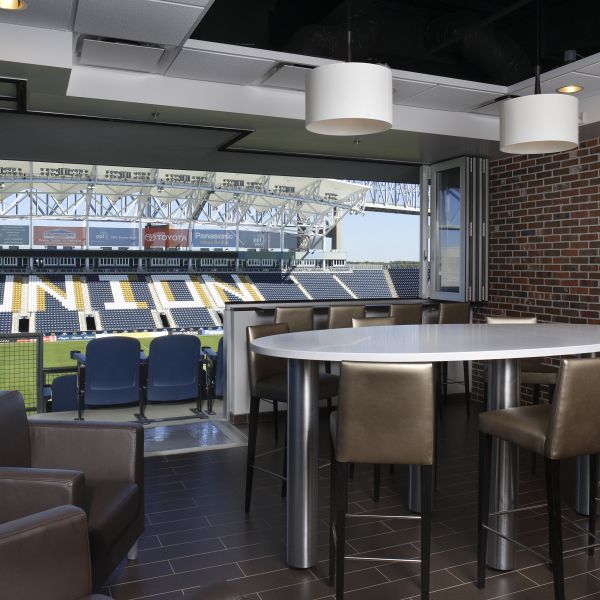 Services Provided
As Owner's Representative for the Philadelphia Union, CAA ICON provided the full scope of services for Project Management. 
Activate
Plan and Organize
Program and Strategize
Design and Pre-Construct
Construct
Complete