Planting Roots
The Austin FC identity continues to grow as the team makes plans to build their elite training facility and academy in Northeast Austin. The St. David's Performance Center, named for Austin FC's first Founding partner, will be located at Parmer Pond, approximately 10 minutes from the Austin FC stadium. St. David's Healthcare is an Austin-based medical provider and will serve not only as the naming rights partner of the training center, but will also provide technology and personnel as well as operating as the team's official healthcare provider.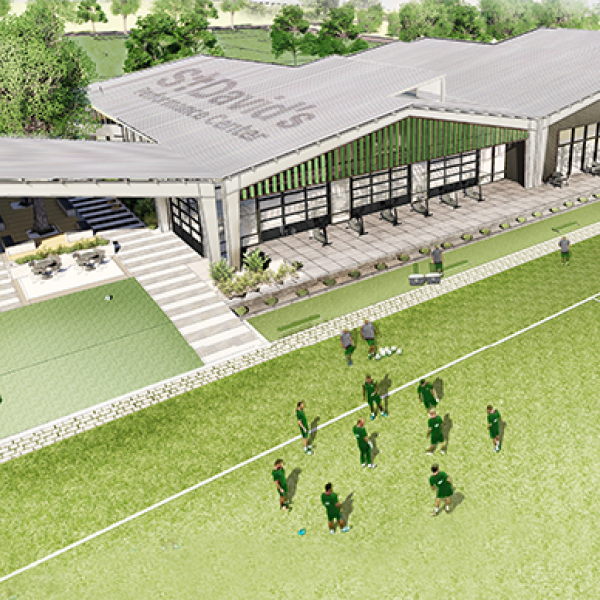 Growing the Game
The new world-class facility will consist of 23 acres and feature four full-sized pitches, stands designed to fit 1,000 spectators for academy matches, offices for soccer operations staff, recovery rooms and much more. The main building will be divided in two, with academy players and coaches occupying one half and the other half dedicated to the first team. The performance center is scheduled to be completed by Austin FC's first match in the spring of 2021.
SERVICES PROVIDED
The following Project Management services are being implemented on the St. David's Performance Center project.
Activate
Plan and Organize
Program and Scheme
Design
Pre-Construct
Construct
Complete and Commission