Wrigleyville West
CAA ICON was hired to represent the Chicago Cubs and work in conjunction with the City of Mesa throughout activation, design, and construction for a state-of-the-art ballpark, two-story player development facility, and a rebuilt and enhanced Riverview Park. The development is the first and largest of its kind in the Cactus League and includes a few features reminiscent of Wrigley Field, including the brick wall behind home plate, arched steel work on the light standards, and cantilevered roofs. 
The Chicago Cubs engaged CAA ICON again in 2021 to perform a facility assessment and long-term capital needs assessment of Sloan Park to assist the Cubs in understanding the current physical state and overall condition of the facility, as well as provide a cost estimate of maintaining the property over the next ten years. 
A New Ballgame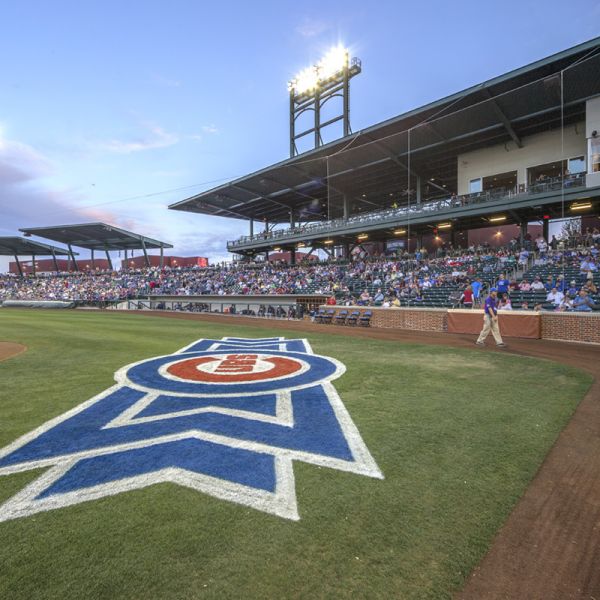 The player development areas include a clubhouse facility, six practice fields, an agility field, an in-field diamond, batting cages, and pitching mounds. Throughout the stadium, there are a number of party and patio decks that allow fans and groups to take in different views and experiences of the action on the field. The facility was named Sloan Park after Sloan Valve Company, a 109-year-old Chicago business, became the naming rights partner in 2015. 
Services Provided
The following Project Management and Feasibility and Planning services were implemented on the Sloan Park project:
Venue Programming Strategy
Concept Design Oversight
Design Development Management
GMP Establishment
Vendor Procurement Recommendations
Construction Phase Observation
Client-Procured FF&E
Facility Assessment
Long-Term Capital Needs Assessment