Level Up
Following the announcement that the Nittany Lions hockey teams would be moved up to NCAA Division I level, CAA ICON was hired by Pennsylvania State University to assist with the design and GMP development for its new two-ice sheet facility. After a GMP was reached, the University further engaged the team to oversee the needs analysis, procurement, and installation of all Furniture, Fixtures, and Equipment as well as an overall project advisor. 
First-Class Facilities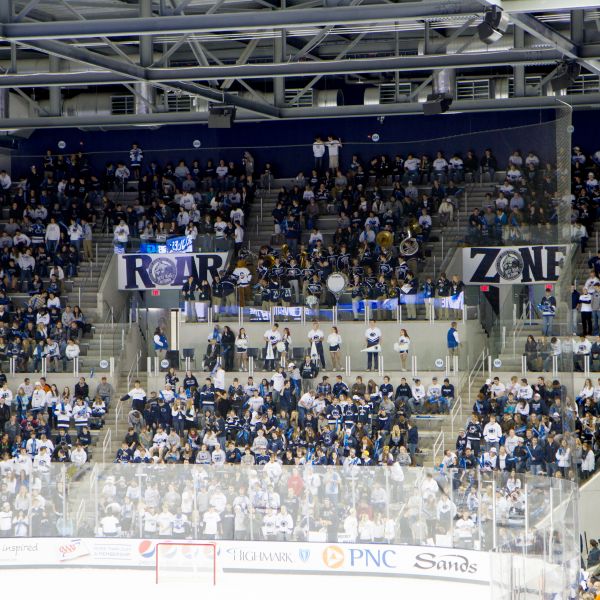 The facility consists of a 5,782-seat ice hockey arena, a 300-seat community rink, a locker room, and player areas. The arena has 14 luxury suites and 525 club seats, and was designed to maximize Penn State's home-ice advantage. It also features a 1,000-seat student section with 22 rows of bleachers stretching from ice level to the top of the building. The facility and establishment of scholarships was 100% privately funded as part of the $102 million donation by Terry and Kim Pegula, the largest ever received by Penn State University.
Services Provided
CAA ICON provided the following Project Management services for the Pegula Ice Arena: 
Venue Programming Strategy
Concept Design Oversight
Design Development Management
GMP Establishment 
Vendor Procurement Recommendations
Construction Phase Observation
Furniture, Fixtures and Equipment Procurement