A Hockey Destination
LECOM Harborcenter is a hockey-themed mixed-use development adjacent to KeyBank Center, home of the Buffalo Sabres. The venue's two NHL-size rinks combine with KeyBank Center to make the only three-rink complex in the NHL. Rink 1 has a seating capacity of 1,800+ and is home to the Buffalo Junior Sabres, Canisius College, and Erie Community College.
Hospitality Included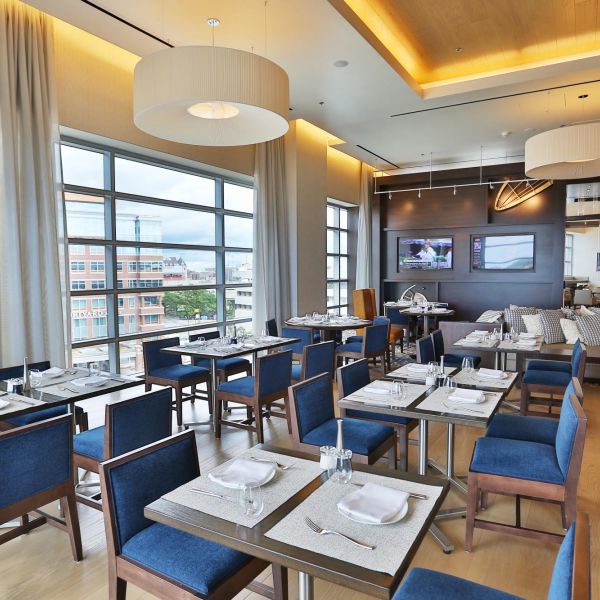 The development also includes a Marriott hotel located in an 11-floor tower above the seven-story base of the complex. The hotel has 194 rooms, 11 suites, and five meeting rooms with nearly 6,000 sf of space. Other features include a sports bar and restaurant, four retailers, and a 750-car parking garage.
Services Provided
CAA ICON provided the full scope of services for Project Management: 
Activate
Plan and Organize
Program and Strategize
Design and Pre-Construct
Construct
Complete