A Sports Renaissance
The Arizona Coyotes, formerly the Phoenix Coyotes, were formerly housed in a downtown venue built for basketball and spent early seasons in an arena where only two-thirds of the seats had sight lines to both goals. CAA ICON led a renaissance of sports development in Glendale, overseeing a new hockey-first, multipurpose arena along with the site development for the surrounding 223-acre, $1 billion Westgate mixed-use entertainment district. 
Premier Hockey Destination
With two separate concourses on two seating levels, Desert Diamond Arena's concourses are fan-friendly and provide open views of the ice. The arena also features an intimate seating bowl with all the modern amenities. The extraordinary project delivery success of the venue enabled the subsequent construction of the adjacent University of Phoenix Stadium, home of the NFL Arizona Cardinals, and a sports and entertainment metropolis was born.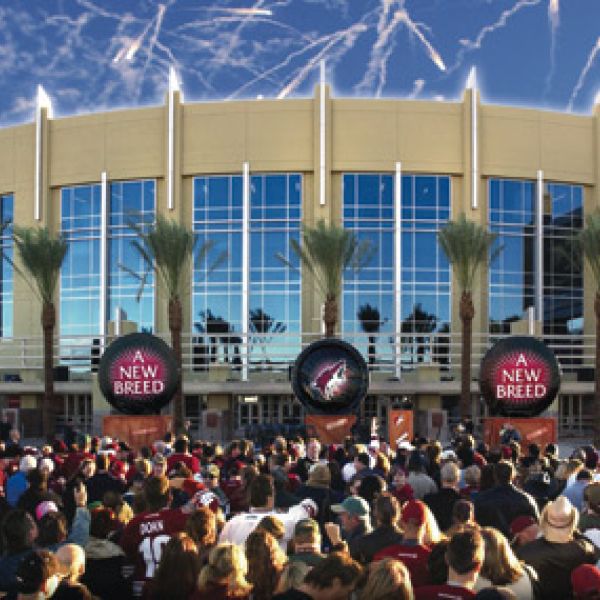 Services Provided
CAA ICON provided the full scope of services for Project Management on the project:
Activate
Plan and Organize
Program and Strategize
Design and Pre-Construct
Construct
Complete