The Rams Come Home
Making History
The CSU Rams played their first football home game of 2017 "at home" with the debut of the new $220 million on-campus stadium. The stadium has a capacity of 41,000 and enhances the game-day experience through expanded tailgating options, state-of-the-art video and sound systems, premium seating, and first-class concessions. The project also included an $18.5 million addition for academic classrooms, academic advising offices, and the Iris and Michael Smith Alumni Center.  
Funds within the overall budget were used to cover the cost of a new $3 million outdoor practice facility next to the stadium, which allowed the school to turn over the former practice fields to the women's soccer program.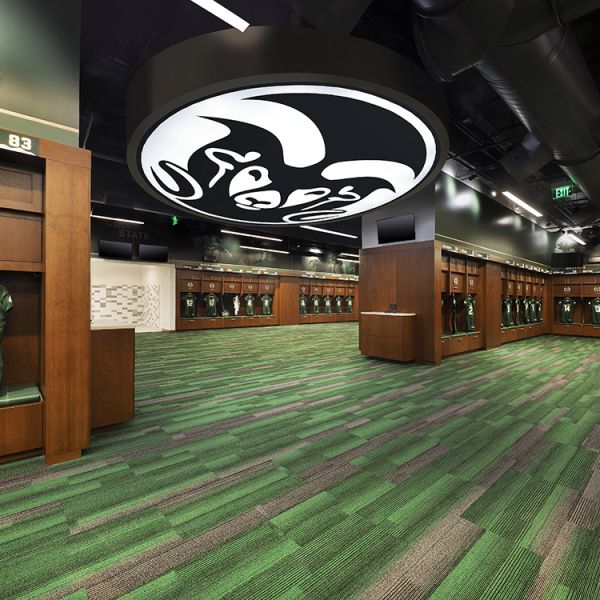 Services Provided
CAA ICON was hired in 2012 to conduct a feasibility study, which ultimately proved that an on-campus stadium was feasible. After gaining necessary approvals, CAA ICON provided the full scope of services for Project Management:
Activate
Plan and Organize
Program and Strategize
Design and Pre-Construct
Construct
Complete 
Spring 2012
Timeline
CSU hires CAA ICON to create a feasibility study for the stadium and Populous as the architecture firm to design the stadium. The feasibility study is made public in August.
February 2015
Board approves financing of $220 million on-campus stadium through use of revenue bonds with an 8-1 vote.
September 2015
Ceremonial groundbreaking is celebrated on the stadium construction site.
June 9, 2017
Substantial completion is reached and keys to the building were handed to CSU.
August 26, 2017
The Rams played their first game at the new stadium to a sell-out crowd of 41,000.