Team Spaces
The Denver Nuggets locker room was recreated to bring a fresh, modern look to the Nuggets' team spaces. The finishes and solutions reflect the technology-forward and elegant sophistication of the Nuggets and the NBA. The renovation included the locker room, team lounge, trainers' area, equipment room, coaches conference room, office and locker room, and network room.
A/V Upgrade
CAA ICON served as project manager for the design and installation of a next-generation video and audio system upgrade to bring game-changing enhancements to the fan experience. The new video board and latest digital audio technologies provide unparalleled views and sounds of the action at Colorado Avalanche, Denver Nuggets, and Colorado Mammoth home games, as well as all other Ball Arena sporting events.
As the largest center-hung scoreboard in the NBA and NHL, and weighing more than 70,000 pounds, it is capable of handling limitless configurations for displaying live action, game statistical information, and animations. The scoreboard contains more than 8 million LED's and has full 1080p HD capabilities with no image distortion. The upgrade also includes a new HD production control facility and a state-of-the-art sound system installation.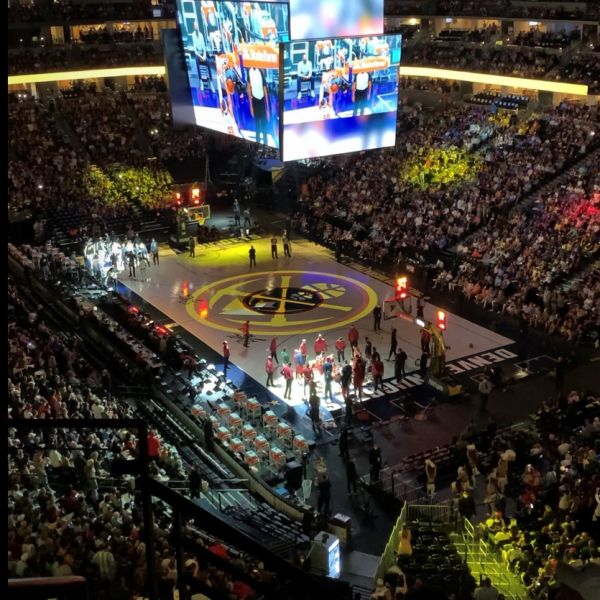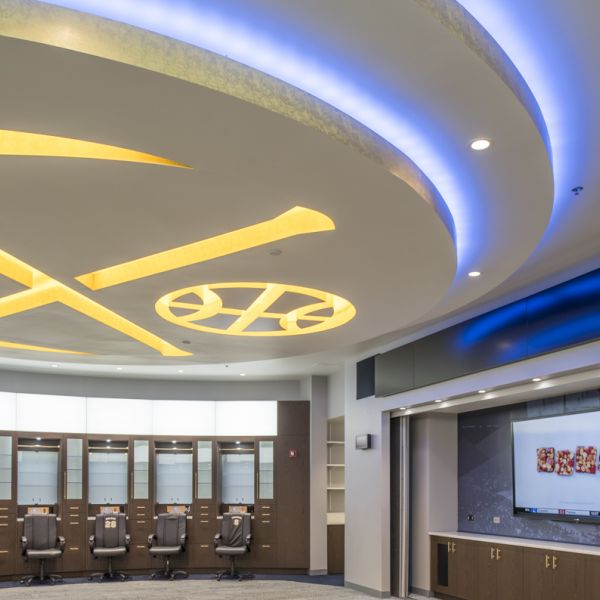 Architectural Lighting
CAA ICON was hired to serve as Project Manager for the design and installation of enhanced exterior lighting to the façade of Ball Arena. New lighting features include color-changing lighting to illuminate the crown, as well as colonnade and entry lighting to wash the façade and welcome visitors. Lighting is programmed to set the mood for fans joining the game and leaving events.