Transformative
CAA ICON helped transform Vivint Arena into the premier sports and entertainment venue of the Intermountain West with a $125 million renovation. An illuminated J-Note statue welcomes visitors on the plaza before entering the 12,000 sf America First Atrium with an exclusive Jazz Team Store, redesigned lower and upper bowl concourses with new fully cushioned seats in the bowl, and destination dining restaurants. From design to completion, the renovation took only nine months.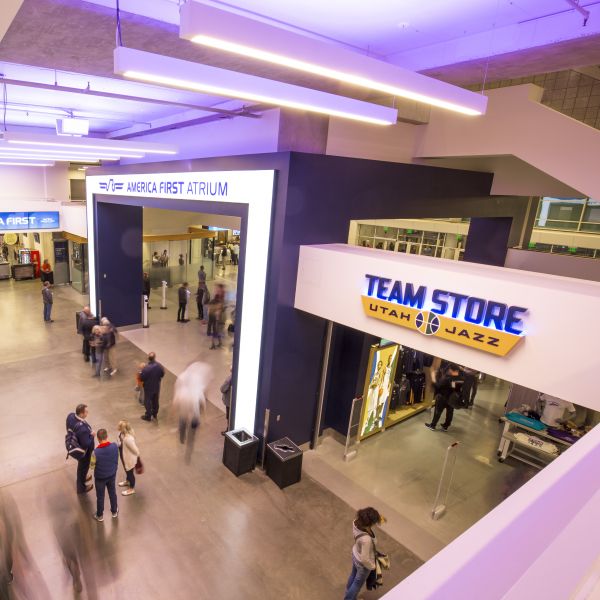 Enhancements
A series of top-to-bottom upgrades on all six levels elevate the guest experience with redesigned lower and upper bowl concourses; vibrant social spots from private clubs/suites to open gathering spaces; more food choices with the installation of "live" kitchens; and a new 12,000 sf indoor lobby. The enhancements to the arena interior space maximize traffic flow and garner a substantial reduction of the building's environmental footprint. 
Services Provided
CAA ICON provided the full scope of Project Management services for the Vivint Arena Renovation.
Activate
Plan and Organize
Program and Strategize
Design and Pre-Construct
Construct
Complete