MLS in Music City
Expansion
Nashville was one of 12 cities with ownership groups vying for four possible expansion clubs, but on December 20, 2017 Major League Soccer announced that the Music City would be the first to be awarded a new team. CAA ICON provided Feasibility and Planning services, including a Project Development Plan, prior to the expansion award and is currently providing Project Management services related to the programming, development, design and construction of the stadium.
Blend of Old and New
The stadium will be highly multi-functional, serving as the home for Nashville SC with the versatility to accommodate other premier events. The proposed seating capacity of 30,500 for soccer will also allow the MLS to have a destination stadium in one of the nation's most vibrant cities to host larger events and matches. The stadium design will be focused on encompassing the true spirit of Nashville in its aesthetic, materials, and function. While the facility will be state-of-the-art, it will also blend seamlessly within the historic architecture of the area and mesh with the fabric of the city and surrounding neighborhoods.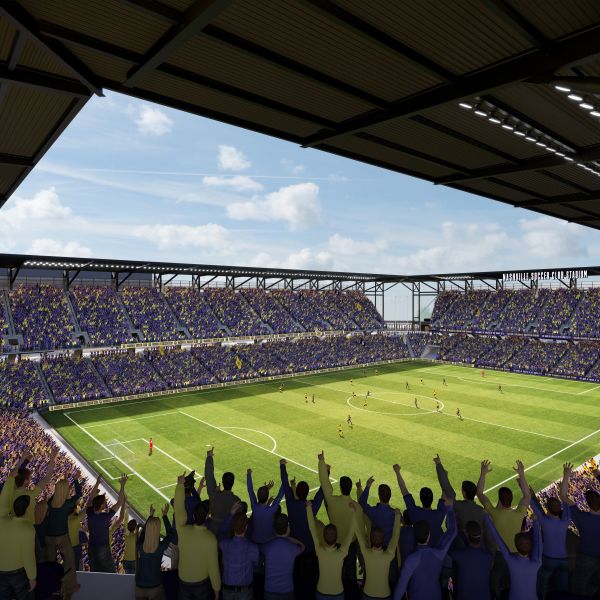 Services Provided
Activate
Plan and Organize
Program and Scheme
Design
Pre-Construct
Construct
Complete and Commission
Project Development Plan (PDP)
Site Analysis
Market Demand
Program Development
Conceptual Design
Budget and Schedule
Financial Feasibility
Financing Plan
Economic/Fiscal Impact Assessment